Common Medical Sleep Terms and Definitions
Sleep Apnea: Apnea is a cessation of breathing, lasting anywhere from 10 seconds and above while sleeping.
Bi-level Therapy: Some patients require two different pressures during a titration sleep study. Regular CPAP produces one pressure to open the airway. Bi-level produces two pressures: one for inhalation and one for exhalation.
Chin strap: A strap placed on the chin to assist the patient in keeping their mouth closed while sleeping. When the mouth is closed, it helps pull the tongue forward and keep it from obstructing the airway.
CPAP (Continuous Positive Air Pressure): CPAP therapy is the common treatment for patients who display Obstructive Sleep Apnea. The air pressure delivered via mask acts as an air splint opening the airway to allow patients to breathe on their own with no extreme effort.
CPAP masks: There are three basic styles of sleep masks: nasal pillows or direct air, nasal masks, and full-face masks. Each style has many different types and designs.
Sleep Dental Device(s): oral appliance therapy prepared and designed at our facility to patient specifications based on oral anatomy and severity of sleep apnea condition by Dr. Anahita Abdehou D.D.S.
DME (Durable Medical Equipment) Company: An independent medical supply company that provides patients with masks, CPAP machines and oxygen. There are many to choose from and is often pre-determined by the patient's insurance carrier, Baltimore Sleep and Wellness Center has chosen to work with a select group of DME companies whom we have identified as providing the best service to our patients.
ECG (Electrocardiogram): Monitors heart rate and rhythm.
EEG (Electroencephalogram): Monitors brain activity.
EMG (Electromyogram): Monitors REM (Rapid Eye Movement) stage and Bruxism (teeth-grinding).
Hypopnea: Shallow breathing.
OSA (Obstructive Sleep Apnea): Shallow breathing occurring over five times in a one hour time period.
PLMs (Periodic Limb Movements): Monitors leg movement.
Polysomnogram (PSG): A recording of a person's sleep pattern, breathing, heart activity, and limb movements during sleep.
SaO2 (Saturated Oxygen): Percent of oxygen saturation in the blood. Normal SaO2 is 90%-100%.
Arrive with freshly washed, but dry hair. Wet hair could affect the signals.
Please NO make-up, body lotions or creams. Again, this can affect the study.
Men with beards, please shave. This helps with the placement of the wires.
Bring comfortable bedclothes (pajamas, nightgowns, etc). This helps keep wires out of your way while you sleep. Cameras monitor you while you sleep, so bring bedclothes that are appropriate for the setting.
Bring any toiletries that you may want or need. There are shower facilities available for you to use the morning after your study
Although we have very comfortable beds, you are welcome to bring your own pillows and/or blankets.
Bring any medications that you usually take at bedtime with you. Sleep aides will be dispensed only if you have consulted our physician prior to your testing.
Please inform our office or our Clinical Director at (410) 406-8196 if you have any special needs including: problems with mobility, incontinence, history of nocturnal seizures, if you are on oxygen, if an attendant will be staying the night, if a translator will be staying with you, etc. If you are on oxygen we can provide this for you for the duration of your stay with us while you are being tested.
If you are using CPAP you may bring your mask with you to your sleep study.
If you are currently using a Sleep Dental Device (oral appliance) please bring titration instructions from your Sleep Dentist with you.
Please expect to turn off cell phones, and do not bring any alarms, watches, or clocks.
Your deductible and co insurance payment is required in order to proceed with your timely scheduling. Co-pays are expected at the time of your arrival to the Sleep Center. If you have any billing questions, please call our office and speak with our billing department at (443) 406-3280. Technicians will not be able to discuss nor confirm any billing issues at the sleep study.
When you arrive for your PSG sleep study, the following will occur:
The Technician will collect the patient packet and show you to your suite, and finish the registration process. Our rooms have 36 inch color flat screen and cable television. Our suites have individual climate control and ceiling fan for added comfort.
The Technician will connect all the heart, muscle, leg and brain monitors to you. This process may take between 30 to 60 minutes to ensure proper placement of all wires or leads
The sleep study will then begin. The rooms are equipped with a camera, microphones and speakers so that you may call to the Technician at any time.
You will be woken up between 5:00a.m.and 6:00a.m.
If you are going to work directly from our sleep center you will be able to shower at our facilities and complimentary towel service will be provided to you.
We do offer complimentary drinks and snacks, as well as, freshly made gourmet coffee in the morning.
We also have ample free parking.
We have security cameras throughout our facility with your safety in mind.
We will coordinate with you to follow-up with our physician within 2 weeks of your study or as soon as the schedule permits.
We may call you to arrange for a titration study if we have pre-determined that you have significant obstructive sleep apnea even prior to your consultation visit with our physician.
We will communicate results of your sleep study with your referring provider in a prompt manner.
Titration
The procedure is the same as for a diagnostic study, only this time you will be wearing a CPAP mask. You will choose from a variety of masks. Once you have chosen a mask, the sleep technician will again attach the monitors for your brain, heart, and muscles. The sleep technician will have you try on the mask using the air pressure. They will ask you to breathe in and out of your nose while keeping your mouth closed. Once you fall asleep, the technician will monitor you and if you begin to have any respiratory events (snoring, apneas, hypopneas, etc), the technician will make the appropriate adjustments to resolve these events.
At the end of the study the technician will fill out a report for our physician who will ultimately recommend an optimal pressure for you. It will generally take 7 business days or so to complete the evaluation of your titration study. A prescription will be filled out and faxed to our selected DME companies. This DME company will contact with you within three business days. If you have not heard anything, please give our office a call at (410) 406-8196 to find out the status of your study. The DME company should provide you with the mask you chose and a machine. They will also provide you with information on how to operate and maintain your machine and mask.
Just remember that CPAP therapy is only effective when you use it every night. If you have any questions or concerns, please feel free to call us any time. We will be monitoring your success. Soon you will really feel the benefits of CPAP therapy. We use Respironics encore anywhere software to monitor your progress. We will also arrange for you to return to our CPAP clinic after you are set up on your CPAP machine. It is imperative that you keep your appointment. These are available on Fridays and only by appointment. We request that you bring in your device with its compliance card and mask to your visit. Appointments to our CPAP clinic should be made within 2 to 4 weeks of your CPAP therapy initiation. Medicare requires a face to face evaluation and compliance report down load by our physician in order to continue coverage of your CPAP equipment. If compliance is not achieved then Medicare will not pay for your device and DME company will ask you to return this back to them.
Provent
Continuous positive airway pressure (CPAP) is considered the gold standard treatment for patients with obstructive sleep apnea (OSA). However, other treatment alternatives for OSA are needed to provide increased compliance and additional choices for patients and prescribing physicians. Prior studies have reported that a nasal expiratory positive airway pressure (EPAP) device (PROVENT) significantly reduced the anpea-hypopnea index  (AHI) as well as improved oxygenation and subjective daytime sleepiness. Provent Therapy may take up to a week or longer to "get used to." The device works by making it harder to breathe out through your nose, which creates the pressure needed to treat your Obstructive Sleep Apnea. It may require several nights of use to feel comfortable breathing with the device.
Oral Appliances
In certain instances patients who cannot tolerate CPAP or who wish to try alternative therapeutic option for the treatment of Sleep Apnea will be referred to a Board Certified ABDSM Dental Sleep specialist for oral appliance therapy (Dental Device).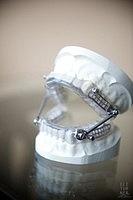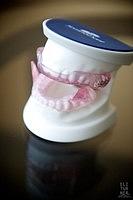 Frequently Asked Questions:
When you have completed a sleep study, and the interpretation is completed by the MD, your insurance is billed. Processing by the insurance company can take up to 30 days to complete. You will receive an "Explanation of Benefits" (EOB) statement from your insurance company showing what was paid to BSWC for performing your overnight sleep study. The patient is responsible for paying any applicable deductibles, and co-insurance (patient portion) as agreed upon between you and your insurance. We will make arrangements for you to pay for your copay, co-insurance or deductible prior to your study. Payment is expected at time services are rendered.
NO, you will not be charged for a separate facility fee. Some Hospitals charge up to $500.00 for having a sleep study done within their facility. However, at the Baltimore Sleep and Wellness Center we do not have such facility charges.
Every health plan has a different amount that they agree to pay for a sleep study. Please familiarize yourself with your insurance plan, and be aware of any deductibles that have not been met. Generally speaking, the insurance will pay a portion of the billed charges or the "allowable amount". This "allowable amount" varies from plan to plan. As a courtesy, the difference between what is billed to your insurance and the "allowable amount" is adjusted off your bill. You will be responsible for the patient portion of the allowable amount, which again varies from plan to plan. (BSWC Billed Charges) - (Allowable Amount) = "Adjustment" Amount (Allowable Amount)- (Insurance Payment Amount) = Patient portion due
(The following list reflects current contracts; these may change at any time. Please contact the office immediately if you have a change of insurance or demographics)
Aetna
Amerigroup
Beech Street PPO
Blue Shield PPO
Blue Choice
MedStar
Cigna PPO
Great West Healthcare of California
Humana ChoiceCare Network
Interplan Health Group
Medicare
Tricare
United Healthcare
ETC….
Please contact our office for a more up to date and complete list of insurance we accept.
If your plan does not have an "in-network" contract agreement with BSWC, your co- insurance (patient portion) may be different. Please contact your insurance plan for the out-of network amounts. As a courtesy, we try to minimize the difference between what you may pay "out of network" vs. "in network". Our biller can also assist you in this process.
Cash discount: If you would like to pay cash for your sleep study, a cash discount is offered and is equal to 110% of current Medicare rates. Please call the office with questions.
Financial options: If you are unable to pay all at once, we do accept VISA, MC, AMEX and DISCOVER.
Our experienced insurance billing specialist, Stacey, can be contacted at the office at (410)576-8950 for questions regarding payment for your sleep study. Please also call your insurance company for specifics regarding your plan.
Codes used:
Overnight Diagnostic Sleep Study (Polysomnogram-Diagnostic): 95810
Overnight Therapeutic/ Titration Sleep Study (Polysomnogram-Titration): 95811
Multiple Sleep Latency Test (MSLT) or Mean Wakefulness testing(MWT): 95805
Home Sleep testing : Medicare G0400, non Medicare 95806
PAP/NAP: 95807
Actigraphy
Nocturnal Pulse Oximetry
Obstructive Sleep Apnea (OSA) is a very common sleep disorder with major clinical and social consequences, often neglected, under diagnosed and under treated.
Is there snoring, loudly or quietly, frequently or infrequently, and lying on the back or side?
Is there excessive daytime sleepiness?
Are there episodes during sleep when breathing stops?
Is there "dry" mouth upon waking?
Is there excessive urination at night?
Is there hypertension?
*80 to 90% of patients with OSA are undiagnosed
*When patients are diagnosed with OSA they have, on average, had OSA for 7 years, having seen a family practice physician 17 times, & a specialist 9 times.
*The gold standard for accurate diagnosis of OSA is a polysomnography exam. 
Snoring
Cardiovascular diseases
Renal damage (Chronic renal failure)
Cognitive dysfunction (memory loss or Dementia)
Headaches
Impotence and over active bladder and nocturia
Hypertension
Obesity
Diabetes
Stroke
Depression, Anxiety, Fatigue
Fibromyalgia
Nonsurgical
Weight Loss
Continuous Positive Airway Pressure (CPAP) during sleep
Position Therapy (avoiding the spine position) when sleeping
*Oral devices (oral appliance therapy while sleeping) keep mandible & tongue forward
*Surgical or laser excision or uvolopalatopharyngoplasty, or part of the soft palate above the tongue
*Surgical relief of nasal obstruction, tonsillectomy, adenoidectomy, mandibular-maxillary surgery and somnoplasty. 

Most insurance covers OSA management
These are the forms that are needed for a visit to BSWC. They are available for you to download, print, and fill out prior to your arrival, for your convenience.  Please fill out these forms and bring them with you for your Sleep Consultation appointment.